Reversible small coverage bottom with adjustable strip in one side. 

*FREE WORLDWIDE SHIPPING*

Read more
Surf with your second skin: Blanca Surf Bottom
DESIGN: Reversible low rise cheeky bottom with adjustable strip in one side, you can pull and tie it to fit better. Small coverage that keeps your style in the line up.
Reversible: 2 thongs in 1, one side is completely blue, and grey in the other side.
MATERIAL: Made with Spanish lycra, we use the best qualities for sports, recommended by experts.
Made in Spain in fair trade.
PROTIP: When you wear it surfing or jumping into a waterfall, you should tie it to the maximum so that it fits completely.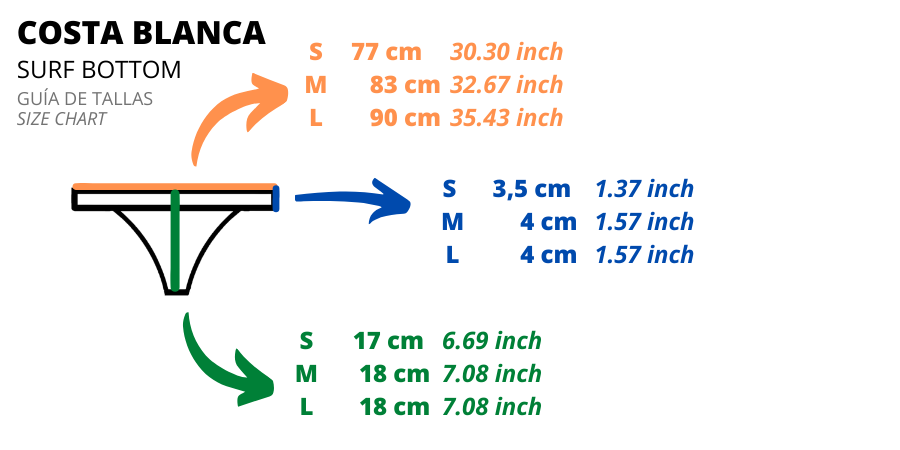 Read more