ONLY AVAILABLE 1 SMALL SIZE
Special limited edition, this color only has 1 piece per size, do not miss this opportunity  to get this exclusive set. Reversible bottom and tied in the side.

FREE WORLDWIDE SHIPPING


Read more
Are you still adjusting your bikini after each duck-dive? We no longer go through that with Del Sol bottom.
DESIGN: Reversible bottom with a string to tie in one side in the hip so it stays in place while you surf. Before wearing it on any activity, tighten it well so that stay on.
Reversible: Get 2 bottoms in one, tropical style.
MATERIAL: ECONYL. Made with recycled fibers.
Produced in Spain in fair trade.
PROTIP: Your checks are probably out so you won't have to be moving your bikini yourself.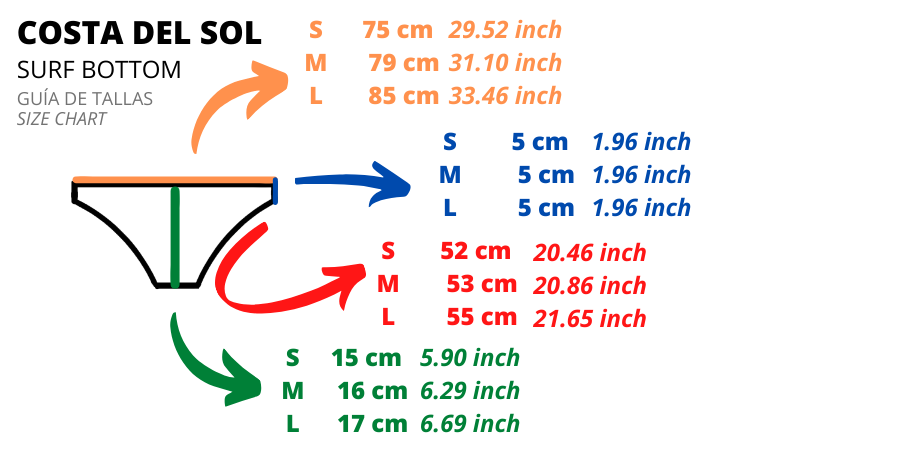 Read more