Reversible surf Short with adjustable strip in one side.
FREE WORLDWIDE SHIPPING

Read more
Do your short hurts and give you rash? we got you with this lycra shorts. 

DESIGN: Reversible low waist shorts with adjustable strap on one side, it can be tied for a better fit. With this design we are full covered, we will not feel the wax of the surfboard and the bottom stay on. This short fits perfectly thanks to the strap that surrounds the hips and that you can tie it.
Reversible: 2 shorts in 1, less waste and more room in your beach bag
MATERIAL: Spanish Lycra, we choose the leftovers from other collections to contribute zero waste.
Made in Spain in fair trade.
PROTIP: When wearing it on, tie it to the side with the strap and it will fit perfectly at the waist.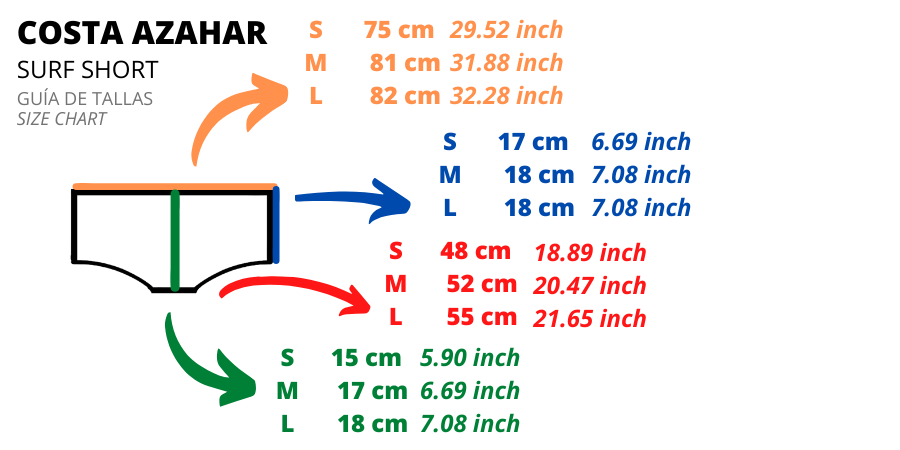 Read more